Internship Program
The Internship program is an essential and integral part of how we deliver value to our partners in the communities across the state of Kentucky! As an intern in Cooperative Extension, you will receive experiential learning on what the life of an Extension agent in like. From developing programs to improve local communities to attending 4-H camp, the life of an Extension Intern is exciting and action packed!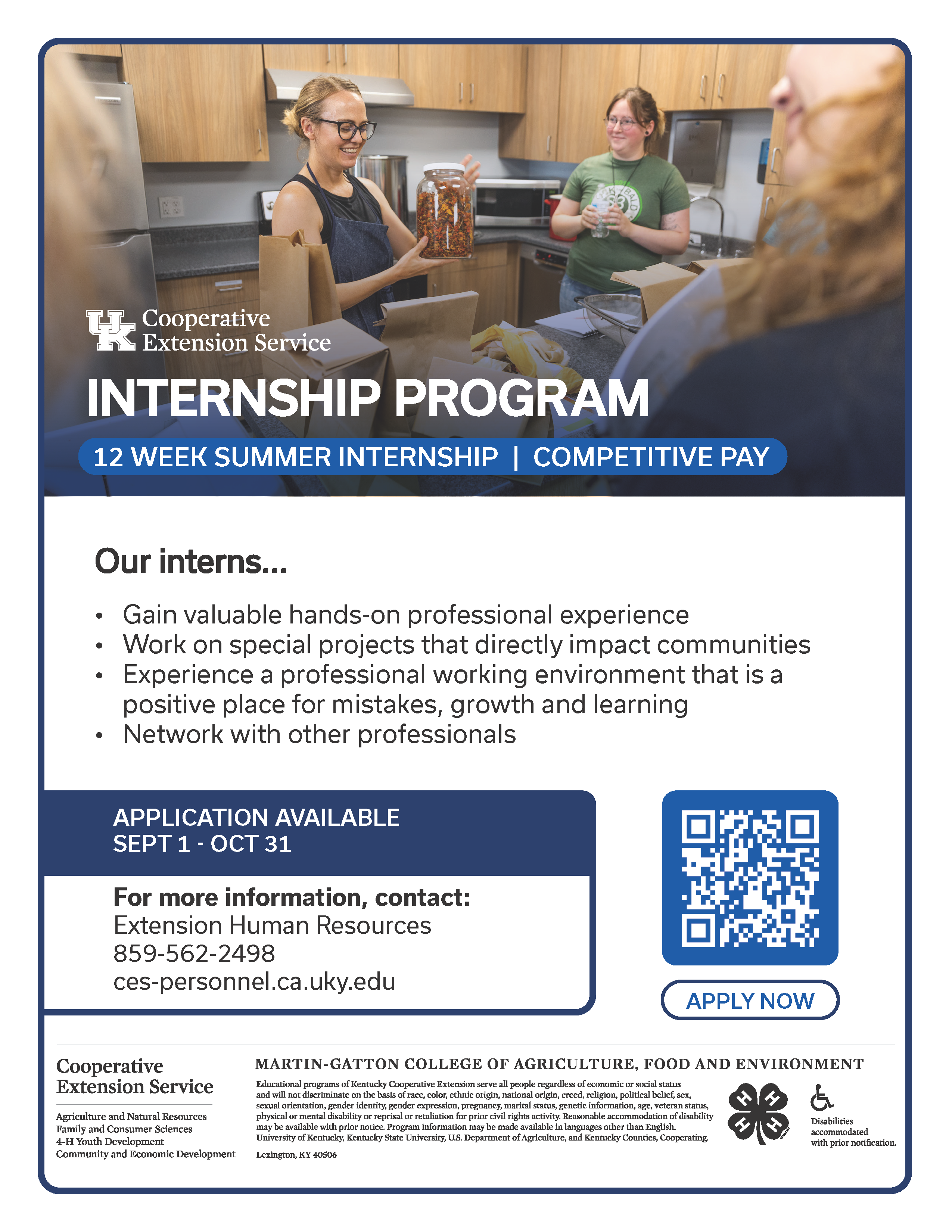 How do I apply for an Internship?
The application window for the Internship Program opens September 1 and closes October 31.